CUC Ovens Murray supporting growth of local talent
07 Dec 2022
Local Mansfield students have been appreciative of the free services and facilities offered by the Country Universities Centre (CUC) – Ovens Murray. The Centre opened its doors (within the MACE) in February and provides reliable high – speed internet, dual screen computers, quiet study spaces, printing services, academic support and afterhours access for university students.
The Centre has, this year, supported sixteen students undertaking degrees across disciplines such as science, art, education, health and psychology, through eight different higher education providers. Graduate student of Bachelor of Psychology (Honours), Alicia Follet, used the CUC to complete her thesis.
The centre gives me confidence that I will be able to attend live lectures and supervision meetings without connection issues or having to borrow office space from friends with businesses.

CUC provided the infrastructure that enabled me to continue my studies this year. The tech requirements of courses seem to always be increasing, yet the tech infrastructure near my home does not seem to keep up.
Alicia is a mother of two children, works two jobs and having successfully completed her thesis, has been accepted into the highly competitive Master of Psychology program with La Trobe University.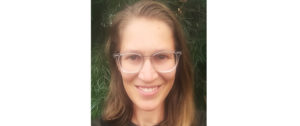 Although I am highly driven to achieve registration as a psychologist, my children always come first. I cannot meet the requirements of on-campus study, and the CUC created certainty about my ability to continuing online.
The CUC in Mansfield is one of thirteen highly successful CUC's across Australia.  The CUC's support local people like Alicia, to achieve their course and career goals while working and living within their own communities.
The CUC's have been really successful because they help grow local talent and fill those professional roles within the community that are sourced from outside the community.  (Centre Manager, Mark Van Bergen).
Students can register and access these facilities for free by going to www.cucovensmurray.edu.au